We now carry shuffleboards from three suppliers!
Select a supplier below to view shuffleboard table line-ups.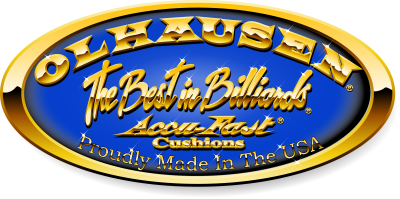 Not only does the Olhausen brand guarantee you a quality product, but you can also coordinate a themed games room with matching Billiard Table and Shuffleboard!
Game On! video featuring Olhausen Shuffleboard
Check out episode three of the Hamilton Tiger-Cats' Game On! feature, presented by The Pool Shoppe! Watch OL Revenberg and Mike Filer play shuffleboard in the video below.
Shuffle board with OL Revenberg & @Filer64 went... well, exactly how'd you expect. 😂

This is Game On! presented by @thepoolshoppe. pic.twitter.com/PcxdiSQhk5

— Hamilton Tiger-Cats (@Ticats) August 10, 2017
Featured product in this video
Olhausen's Portland Shuffleboard features a Solid Maple Playfield. As seen on the shuffleboard in this video, the logo addition to any Olhausen Shuffleboard is free. Details