CLEAN CLEAR WATER INSTANTLY
Treats 99.9% of waterborne pathogens
Factory installed* exclusive UV-C Technology
Up to 50% reduction in sanitizing chemical usage**
Easy care and maintenance with annual bulb replacement
No harmful odors or by-products produced
Durable stainless steel and quartz components
*Model year 2012 and newer
**Shown in lab tests, refer to local governing water chemistry regulations
What is UV-C Light?
A natural part of the spectrum of electromagnetic energy generated by the sun
Effectively interacts with the DNA of bacteria and viruses; destroying their ability to reproduce
Is a natural process that adds no by-product to your water and requires no chemicals
Is not generating ozone
Who is using UV-C Technology?
UV-C light has been used for years as a reliable water disinfectant. It is used in the following industries:
Bottling & Beverages
Food
Industrial & Municipal Water Plants
Medical Hospitals & Pharmaceuticals
Aquariums, Aquaculture & Fish Farms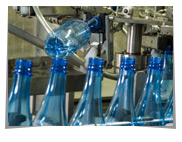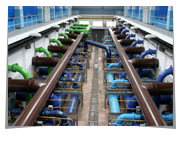 Follow these 3 easy steps for better hot tub water:
Check the water once a week or after each use by using test strips and following the simple instructions on the container.
Follow the table below to sanitize your hot tub water accurately.
The control panel will indicate when it's time to replace the CLEARRAY™ bulb. Replacement bulbs are available at The Pool Shoppe Parts Counter, and can be changed effortlessly. Or if you'd prefer, our Sundance Certified Spa Techs can perform the replacement for you (Request Spa Services).
| | With CLEARRAY™ | Without CLEARRAY™ |
| --- | --- | --- |
| pH | 7.4 – 7.8 | 7.4 – 7.8 |
| Free Chlorine | 1.0 PPM | 3.0 – 4.0 PPM |
| Free Bromine | 2.0 PPM | 2.0 – 4.0 PPM |
| Total Alkalinity | 100 – 120 PPM | 100 – 120 PPM |
| Calcium Hardness | 150 – 250 PPM | 150 – 250 PPM |
Note:
Refer to state or local government agency standards and regulation on how to maintain your water chemistry
How CLEARRAY™ Compares:
| | CLEARRAY™ | Salt System |
| --- | --- | --- |
| Technology | Ultraviolet Germicidal Disinfection | Salt Chlorine Generator |
| Method | Disinfects water instantly when exposed to UV bulb | Disinfects by continually changing salt into hypochlorous acid |
| Factory Installed | | |
| Does Not Create Chemical or By-products | | |
| Does Not Cause Damage to Equipment | | |
| Does Not Cause Damage to Spa Cover & Pillows | | |
| pH Balancing Required | | |
| Shock Treatment Required | | |
| | CLEARRAY™ | Ozone System |
| --- | --- | --- |
| Technology | Ultraviolet Germicidal Disinfection | Corona Discharge Ozone Generator |
| Method | Disinfects water instantly when exposed to UV bulb | Works by creating and injecting ozone gas into water and disinfects over time |
| Factory Installed | | |
| Does Not Create Chemical or By-products | | |
| Does Not Cause Damage to Equipment | | |
| Does Not Cause Damage to Spa Cover & Pillows | | |
| pH Balancing Required | | |
| Shock Treatment Required | | |