Thinking of owning a swimming pool? We can help you!
Where can YOU go to play, relax, exercise, entertain, and never have to drive or pack a suitcase to unwind with family and friends? Being a family owned and operated company, The Pool Shoppe team understands the need for quality home and family time. Reward your busy lifestyle with a private get away in your very own backyard. Vacation at home!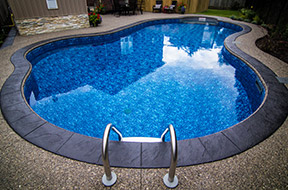 Inground Pools
Inground Pools
With hundreds of shapes to choose from, you have the opportunity to customize and design each one to fit your estate the way you imagined.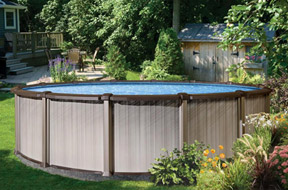 Aboveground Pools
Aboveground Pools
From experience, bigger is not always better. Our decisions are based on strength, design, manufacturer support and durability.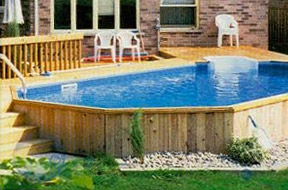 Onground Pools
Onground Pools
Onground pools offer additional backyard design choices when grade issues affect the installation of traditional aboveground or inground swimming pools.