Have you ever smelled the chlorine before you even set sight on the pool? Ever seen pool water so murky and cloudy that you could not see the bottom? And how many times have you endured red eyes or irritated skin after a swim? It's easy to spot a pool without Ozone; one that relies on chlorine to do what chlorine alone cannot.
Left to its own devices, chlorine mixes with organic materials in the pool creating harsh odours and poor water conditions. Ozone is the purest and most natural way to enhance the quality of your water and the only way to ensure the destruction of harmful bacteria, viruses, molds and organic matter.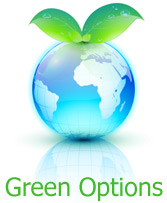 Ozone is the only sanitizer for your pool that is 100% natural and biodegradable, reducing the overall amount of chlorine used per season. Not only does better water quality mean crystal clear water and no more red eyes or irritated skin, but reduction in chlorine use means reduction in environmental impact. With Ozone Generators designed for both in-ground and above-ground pools, DEL Ozone provides you with the healthiest, safest and most environmentally friendly product you will ever use in your swimming pool.
With Storm Sewer By-Laws being enforced in the surrounding cities of Toronto, London and Brantford, The Pool Shoppe, along with the city of Hamilton, have chosen to take a pro-active approach to safe and economical alternatives to maintaining our swimming pools. In an attempt to preserve wildlife and organisms that live in the rivers and streams across Toronto and Lake Ontario, the Cities of Toronto, London and Brantford, have banned the discharge of pool water containing pool chemicals such as chlorine, bromine, copper and salt, into the storm sewers. For more information, click the brochure links below. Although the City of Hamilton is not yet enforcing their By-Law with set fines, they are looking to create awareness and to reduce the impact that residential swimming pools have on our natural water systems.
Storm sewers are the sewer systems that carry rain and melted snow away from homes and roads – and in most cases, the water we use to drain our pools and backwash our pool filters. Unlike the water we use in our homes via showers and toilets, pool water is not treated in a sanitary sewer before being released into Lake Ontario.
These municipalities propose one of two options:
Pool owners can discharge their pool water through the sanitary sewers or onto their own property or
Pool owners can neutralize pool water to make it acceptable to drain into the storm sewer. For salt water pools, this is not possible since salt cannot be economically neutralized for backwashing and winterizing purposes.
Salt water chlorination has been around for years utilizing 99.9% pure salt and electronically converting it to free available chlorine in swimming pool water. Reported benefits of salt water include: soft water, gentle on skin and eyes, clearer water and reduced handling and mixing of harsh chemicals.
Salt water pool owners can replace their sand filters with cartridge filters which don't require a backwash, but this still leaves pool owners scratching their heads during the winterizing process when at least 6 inches of water must be drained from the swimming pool.
Our newest and most exciting solution to maintaining environmentally friendly yet clean, dischargeable pool water, is Ozone. Ozone has been used for years for water treatment. Most commonly found in drinking water treatment plants and spas, ozone is now being used in some of the largest theme parks and hotels in the world. Current users of Ozone for water treatment include Walt Disney World, Florida, Bellagio Hotel, Las Vegas, San Diego Zoo and the Ernest & Julio Gallo Winery.
Why Ozone?
Ozone is a naturally occurring unstable gas found in the atmosphere. It is created when either ultraviolet rays or electrical energy like that of lightening, come in contact with regular oxygen. Molecules break and recombine to form Ozone molecules. The layer of Ozone created in the atmosphere assists with protecting us from the sun's harmful UV rays. Ozone, being a much more powerful sanitizer than chlorine, is responsible for that fresh smell present after a thunderstorm.
Technology has finally perfected the Corona Discharge method of producing ozone for the purpose of sanitizing pool water. Ozone destroys bacteria, viruses, and algae allowing our pools to run on a much lower level of chlorine. It oxidizes contaminants and continually "shocks" the pool. It will not harm bathers, the atmosphere or add by-products to the water. It does not affect water balance, plumbing or leave a residual. It is the only pool sanitizer that is 100% natural and biodegradable.
Note: Ozone is NOT a stand-alone sanitizer – At minimum, residual levels of chlorine or bromine must be used to properly sanitize water.
How Ozone is made:
When an Oxygen molecule is split by an electrical charge such as lightening, those single Oxygen atoms join other Oxygen molecules producing unstable molecules of Ozone. "Unstable", meaning that this molecule contains one weak bond.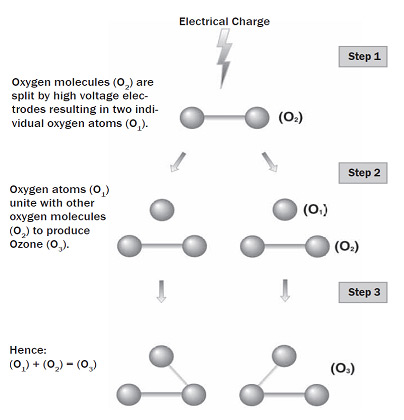 How Ozone Works:
When Ozone collides with an "oxidizable" substance such as a virus, bacteria or algae, the weak bond holding Ozone together, splits during an Oxidation Reaction. The single Oxygen molecule "oxidizes" or destroys the organic substance leaving behind pure, clean Oxygen as its by-product! Ozone is such a fast and powerful oxidizer that it is gone almost as soon as it is formed.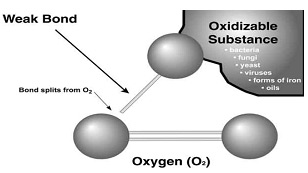 Ozone leaves NO CHEMICAL BY-PRODUCTS in the water – it converts into life-giving oxygen!
Ozone leaves no chemical taste or smell, will not cause eye or skin irritation, and will not discolour or damage hair or clothing!
Ozone rids water and air of disease-causing microorganisms
Ozone is a powerful oxidizer and disinfectant that KILLS BACTERIA 3,000 TIMES FASTER than traditional sanitizers such as chlorine and bromine when used on their own
Ozone removes chloramines (which smell bad and cause irritation to humans) and kills all known Bacteria, Viruses, Yeasts, Molds and Mildew!
Ozone does not affect the pH balance of the water, thus minimizing pH adjustments

Oxidizes oils and other organic contaminants that leave the "ring" around the pool
Removes particles from the water without having to add more chemicals
Makes more free chlorine available to sanitize, reducing the amount of chlorine required
Ozone for Aboveground Swimming Pools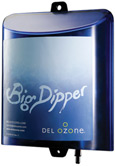 With DEL Ozone's Big Dipper Corona Discharge Ozone Generator, you'll enjoy minimum maintenance and a reduction in chlorine usage in an affordable, compact system made especially for above-ground pools.
Ozone for Inground and Onground Swimming Pools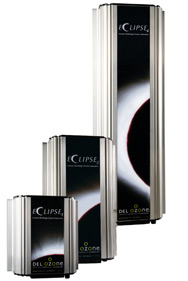 The Eclipse™ Ozone Generator produces up to five times the concentration of ozone produced by a UV generator. The unit is connected to your main circulation system so each time your main pump turns on, ozone is automatically introduced into the water. The Eclipse™ not only saves you time and money but it gives you the peace of mind that you're doing your part to reduce your environmental impact.
The Eclipse™ line consists of three models: Eclipse™-1, Eclipse™-2 and Eclipse™-4. The Eclipse™-1 is designed for supplemental use on pools up to 60,000 litres, the Eclipse™-2 for up to 120,000 litres, and the Eclipse™-4 for up to 200,000 Litres.

DEL Ozone's MDV (mixing de-gas vessel), when used in conjunction with the DEL Ozone Eclipse, effectively allows more ozone concentration to be safely introduced to the pool, therefore increasing sanitation potential. The MDV eliminates off-gas and contains the bubbling action within the canister rather than returning bubbles to the pool.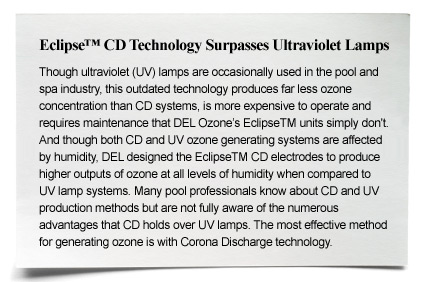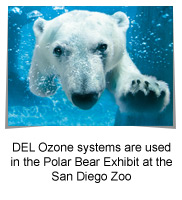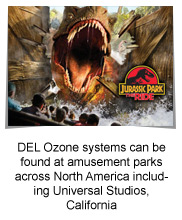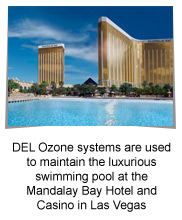 Your family's pleasure is our family's passion!