As seen in our pool court pool!
The PoolSkim is for everyone who loathes a messy pool. This effective device skims all floating debris such as leaves, bugs and grass from the surface of the pool.
The PoolSkim attaches to the return and uses the power of water coming back to the pool to create a venturi, which draws surface water and floating debris to it like a magnet. The debris is caught in an easy-to-clean clip on bag.
By collecting surface debris before it arrives at the skimmer box, the PoolSkim reduces the workload of the filtration system thereby increasing its lifespan. It also works in conjunction with all suction pool cleaners making them more efficient.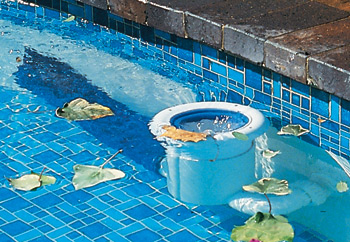 The floating hat system allows the PoolSkim to automatically adjust to different water levels so it will still skim effectively even after heavy storms or evaporation.
This innovative product is flexible enough to fit virtually any pool. It comes with a range of fittings allowing installation in new or existing pools. It is suitable for above ground, in-ground, concrete, vinyl or fibreglass pools.
The beauty of the PoolSkim is that it is safe for swimmers of all ages because no direct suction is involved.
You know the problem: Your skimmer basket overfills and suction locks it into the skimmer. Now, you have to deal with the hassle of shutting the pump off and digging through the build up to remove and empty the basket.
The SkimPro™ basket is designed with a unique tower-vent that provides water flow through the skimmer even when leaves and debris fill the entire basket area.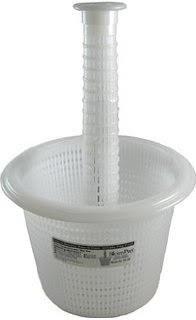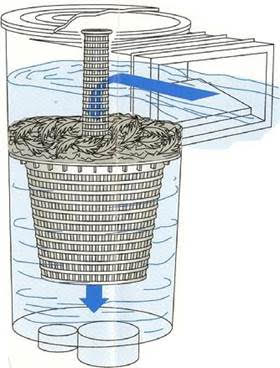 By maintaining water flow, the SkimPro™ protects your pump motor and allows you to remove an overfilled basket without having to shut the pump down.
Dimensions
| Model Number | Dimension A | Dimension B | Dimension C |
| --- | --- | --- | --- |
| SP-HP | 8 7/16 | 6 1/8 | 12 15/16 |
| SP-HP 1080 | 7 15/16 | 6 1/8 | 12 7/8 |
SP-HP
SP-HP replaces Hayward SPX1070E
This is the most universal basket. It fits the Hayward 1070, PacFab, Jacuzzi, Decimate, SwimQuip, American (with the flap weir) skimmers.
SP-HP 1080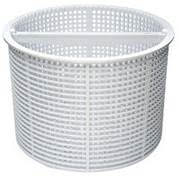 SP-HP 1080 replaces Hayward SP1080CA
This fits a Hayward 1080 (The Hayward 1080 Skimmer has two large tabs that are used to secure the lid with screws).
If your skimmer basket is not compatible with the SkimPro, but you are still looking for the ease and effectiveness that this product provides, try the FlowSkim Basket Handle. The FlowSkim Basket Handle provides a bypass for water flow when the skimmer basket is full of debris.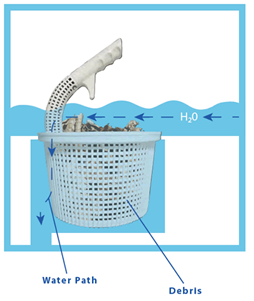 FlowSkim protects the pump from operating dry which can cause damage. The FlowSkim design allows for easier removal from the skimmer, and makes emptying the basket cleaner, faster, and easier.