AQUAVAC 650 with Caddy and Wi-Fi Compatibility by Hayward
The AquaVac 650 pool cleaner is reinventing the robotic cleaner market with first-of-its-kind capabilities. While other cleaners can lose suction, the AquaVac 650 Series cleaner features patented SpinTech™ filterless technology with 18 hydrocyclones, maintaining maximum suction power. The six variable-speed-driven rollers with adaptive traction offer wall-to-wall cleaning on any pool surface and the unique TouchFree™ debris canister, with a quick release button, is designed for effortless cleanup. The AquaVac 650 Series cleaner is the perfect solution for pool owners who want the latest in innovation and smart technology.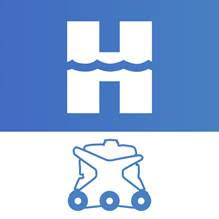 Hayward AQUAVAC Connect App
With this easy-to-use app, you can access advanced control features and program your robot remotely- Weekly cleaning schedules, colour themes, manual navigation, and much more.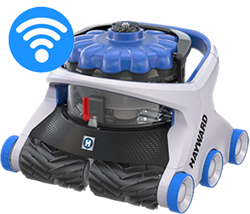 Hayward AquaVac 650
Perfect for pools up to 20' x 40'
Scrubs the pool floor, walls, and the waterline
55 foot cable
App based remote control with SpotClean function compatible with Apple and Android devices
Wi-Fi capability makes it easy to program weekly cleaning schedules, colour themes and navigate manually
Options to clean pool floor only, waterline only or to clean pool floor, wall and waterline
Cleaning cycles range from 1.5 hours – 2.5 hours
TouchFree debris canister with quick release for mess free cleaning
6 rugged variable-speed-driven rollers that grip any pool surface
SpinTech filterless technology creates a swirling spiral of suction, maintaining maximum power
Programmable colour themes available through the app
Canister Cleaning Reminder LED
Equipped with tug and catch retrieval
Compatible with the MyDolphin App
Home Screen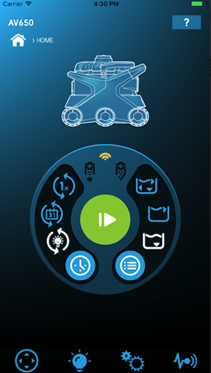 Light Display Options
Weekly Schedule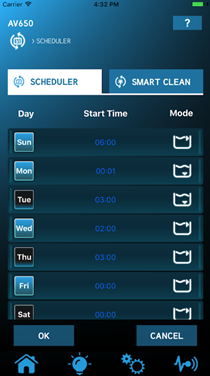 Scanning
Advanced robotic scanning ensures complete pool coverage


Power Supply
Easy-to-use power supply

Waterline Cleaning
Floor wall, and waterline cleaning on a variety of pool surfaces


Wi-Fi Smartphone Controls
Wi-Fi control via AquaVac Connect App


Filtration
18 hydrocyclones form swirling spiral of suction and maintain constant power


Caddy
Caddy Included