Work
Smarter.
Not Harder.
What is a robotic pool cleaner?
Robotic pool cleaners are engineered to be low-maintenance, easy to install and energy-efficient. Robotic cleaners run 100% independently from your existing filtration system which not only reduces stress on your pool pump, but allows you the option of shutting off your filtration system while it's cleaning.

You wouldn't mow your yard this way.
Utilizing their on-board computers, robotic cleaners are programmed to calculate the size of your pool in order to determine the most efficient cleaning pattern each and every time you use them. No matter where in the pool they start their cycle, they re-learn your pool's geography before each and every cycle. These units not only scrub and brush the floor of your pool while vacuuming, but you will be amazed as they effortlessly climb your pool walls to get at that scumline preventing those unsightly "bathtub rings". With the intention and capability of cleaning the entire pool, these units are fairly consistent to clean 97% of your pool's surface during each use. That's more than any suction or pressure cleaner on the market!
Industry Leading Technology
At The Pool Shoppe, we specifically choose our line of pool cleaners not only based on quality, but on industry track records and manufacturer's support. Our robotic units have cord systems that prevent coiling during use which is a major pet peeve of other import units on the market. When you purchase any pool cleaner from The Pool Shoppe, you deal with our Parts and Repairs department for any troubleshooting concerns that may arise – not a 1-800 phone number! With a robotic cleaner, you will have saved money and energy, affording you more time to enjoy your pool.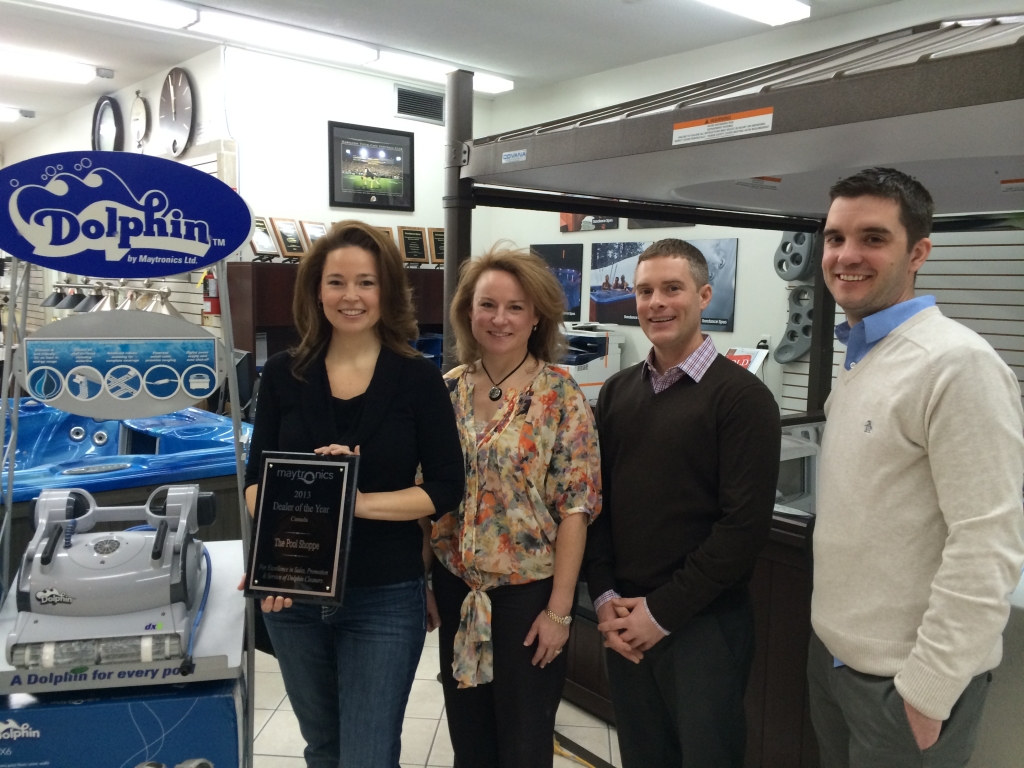 The Pool Shoppe: Maytronics Dealer of the Year 2013, 2014, 2015, 2016, 2017, 2018 and 2019