PRODUCT CODE: 7122700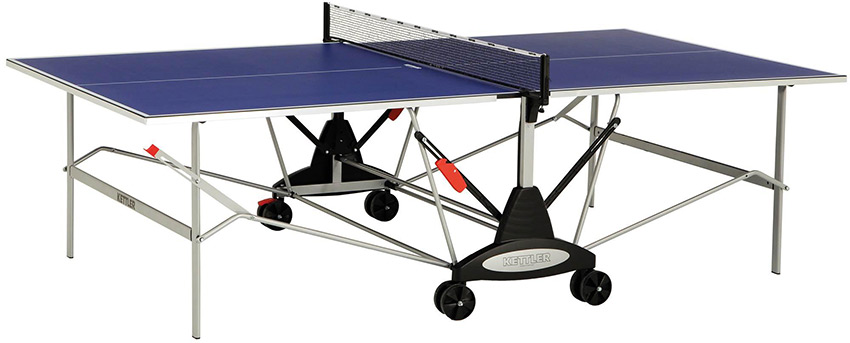 The Stockholm table from Kettler is an outstanding value table for both home and institutional use, featuring a thick ¾" wooden top, extra aluminum edging, and a "beefier" undercarriage, to handle all the abuse your kids can (and will) throw at it. Best of all, it comes standard with Kettler's patented Safety-Fold® with Dual Lock Safety™, to prevent unintended opening or closing of the table.
Features: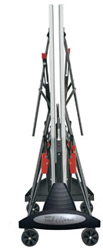 Manufactured in Germany
3/4″ wood top with medium density rating and finished on the bottom
Certified true tournament bounce for unmatched quality and performance
All outer edges are protected & supported by a 1″ aluminum apron. Apron design cradles table top to resist warping
International tournament size of 9′ x 5′
Patented Safety-Fold® with Dual Lock Safety™ to prevent unintended opening or closing of table
True play-back feature for warm-up or solo play has no wide gap for ball to drop in
Tournament lines are smooth and even with playing surface. Unique water based paint and topcoat are UV, scratch and fade resistant
1.5″ wide oval steel legs with synthetic powder coating and galvanized treatment to guard against corrosion and scratches.
4.5″ dual wheel casters two of which have an integrated locking system
Net and durable resin net-posts remain in the play position even when folded for storage. Net can be adjusted for height and tension
Space saver technology for compact storage and low center of gravity for easy transport
Folds for compact and safe storage to 22″ wide x 66.75″ high x 72″ long
Tubing manufactured according to ISO 9002 standards
Includes Deluxe 4-Player Table Tennis Kit! $50 Value!