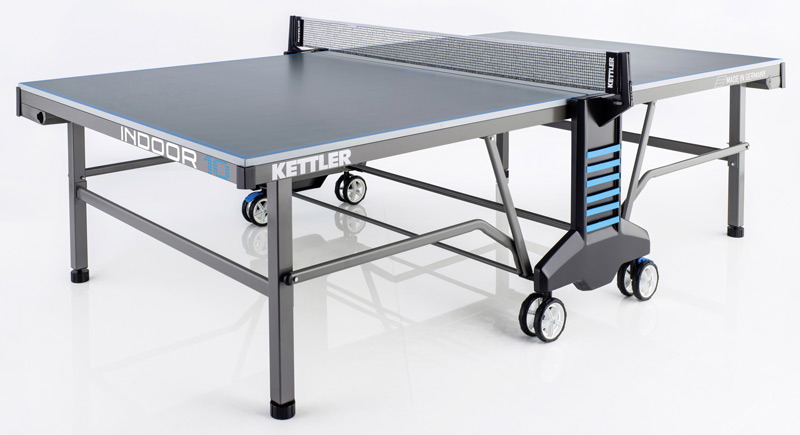 The Indoor 10 has a one hand locking mechanism, innovative bat and ball storage and 22mm specially coated wooden board.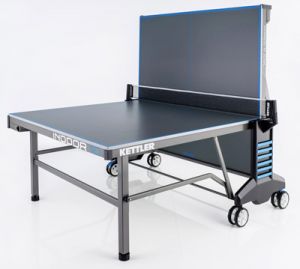 Features:
New one hand locking mechanism
For specially safe and comfortable opening & closing of the tops
Innovative ball box on each top
Collected balls can be easily stored via flap and singly removed from the dispenser
Elastic band storage option on each net post
Ideal for stowing bats, bags, jackets & co.
Carriage with new double off-road wheels
For a comfortable transport of the top – even on uneven surfaces
New, removable soft-touch edge protector
Protects the top during transportation and thighs during a game of round-the-table
Easy premium height adjustment on all 4 legs
22mm specially wooden board– not weatherproof
3 year warranty (conditions apply). Protective cover also available as an accessory.
KETTLER indoor table tennis tables / ping pong tables are suitable only for use in rooms where the temperature is constant and the atmosphere dry. Garages and outbuildings, which are not heated, may be unsuitable for an indoor table and if there is any doubt an outdoor table should be recommended.
Also See
Includes Deluxe 4-Player Table Tennis Kit! $50 Value!