Call for competitive pricing!
PRODUCT CODE: 840600
This foosball table is a classic for home use.
The cabinet is made from multi layered plywood covered in plastic laminate. At its core lies a potent combo of speed, weight and power, allowing you to bamboozle your opponents with sneaky flicks and deft cross-over moves, before blasting a hot shot into goal. With heavy iron legs that assure a rock-steady platform, the College can withstand the heaviest punishment so you can play with the highest intensity to create street history.
This table's dimensions and features are like those of professional models but without the coin mechanism. Ideal for domestic use, schools, clubs & communities.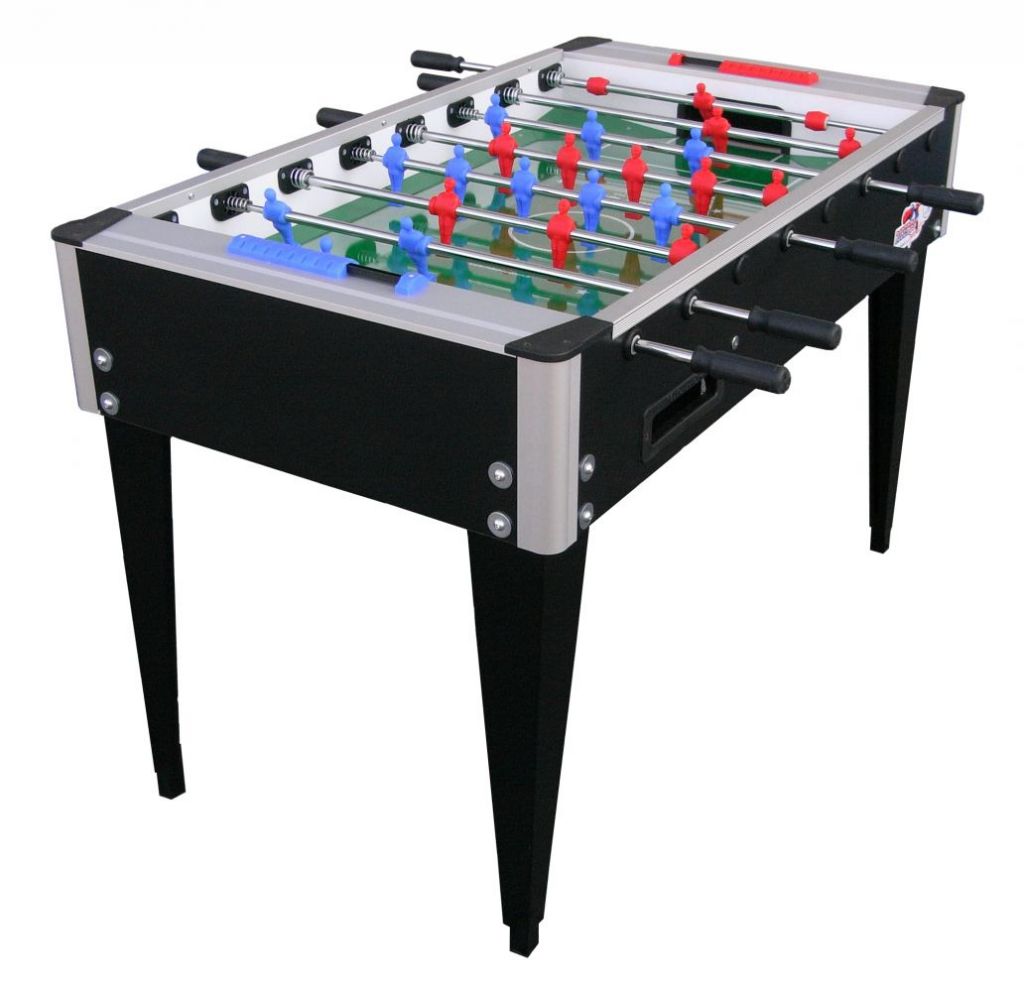 Made in Italy.
Features
A poplar multilayer plywood table covered with plastic laminate
An extruded anodized aluminum top forms a protective barrier from water infiltrations preserving the table from humidity and sunlight
A highly safe 16 mm diameter double chromium telescopic plated rods
The rods do not come out of the table to ensure safe use
A 5 mm. unbreakable tempered glass play field
A highly smooth plastic bushings
Iron legs painted and strengthened by a special triangular section
Ball recovery slits placed on both play field sides
Dimensions: 35.5″ W x 52.75″ D x 43.3″ H
Shipping Dimensions: 31.5″ W x 54.3″ D x 10″ H​
Weight: 120 LBS