$119.99
PRODUCT CODE: 71251 (Black), 71250 (Red)
The MiniPopper Table Top popcorn maker brings fresh theatre popcorn to the comfort of your own home! The MiniPopper's innovative removable serving tray makes it easy to enjoy your freshly-popped pop corn once it's ready, and is even easier to clean (dishwasher safe). The perfect accessory for any home theatre or Man Cave.
Features
2.5 oz Stainless Steel kettle w/ built-in stirring system
Convenient pull out popcorn serving tray
Plexiglass windows and door
Warming light
Prepares up to 1 gallon of popcorn per batch
Includes 2 kettle hangers, removable popcorn tray, measuring spoon, cup
Specifications
Measures 9.5″(L) x 11″(W) x 18.5″(H), weighs approx. 10 lbs.
Requires one 10 watt bulb (included)
Plugs into standard 110v outlet
90-day warranty on kettle, 1-year warranty on machine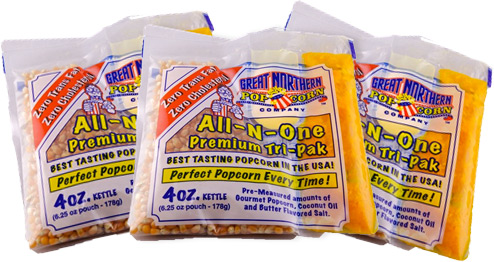 Includes 3 Starter 4 oz popcorn packs FREE!