The Pool Shoppe carries a large selection of flights, including standard, slim, pear/teardrop, kite, vortex, mini vortex, and tomahawk. The flights are available in Holographic, Graflite, Dimplex, Nylon Long Life, Polyester, Harley-Davidson® and much more! Come visit The Pool Shoppe for our complete selection.

Standard

Slim

Pear/Teardrop

Kite

Vortex
Mini Vortex
Tomahawk
Mighty Mike Flights – 5 Pack
World Champion Michael Van Gerwen heavy duty flights.
PRODUCT CODE: 540525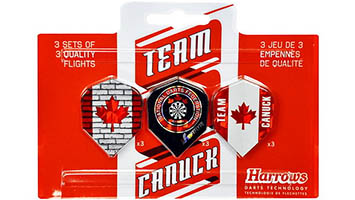 Team Canuck Flights – 3 Pack
PRODUCT CODE: 848673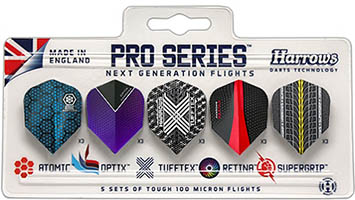 Pro Series Flights – 5 Pack
PRODUCT CODE: 84856
Radical Flights – 5 Pack
PRODUCT CODE: 84860
System Five – 5 Pack
PRODUCT CODE: 84855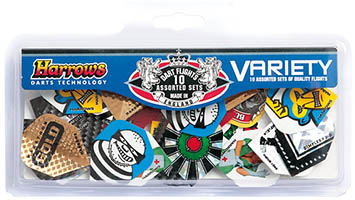 Variety Pack – 10 Sets of Flights
PRODUCT CODE: 84866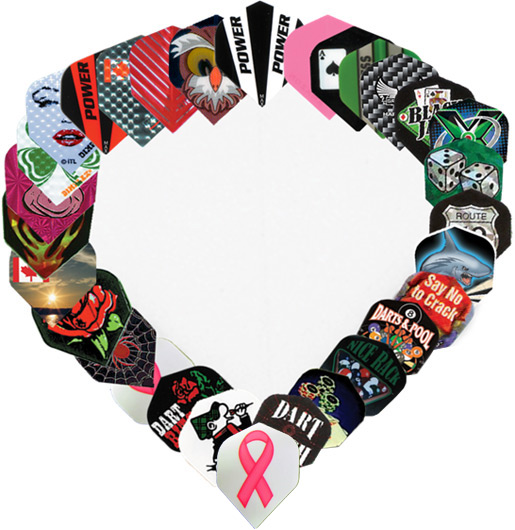 Flights change often!
Visit us in store for our latest selection.