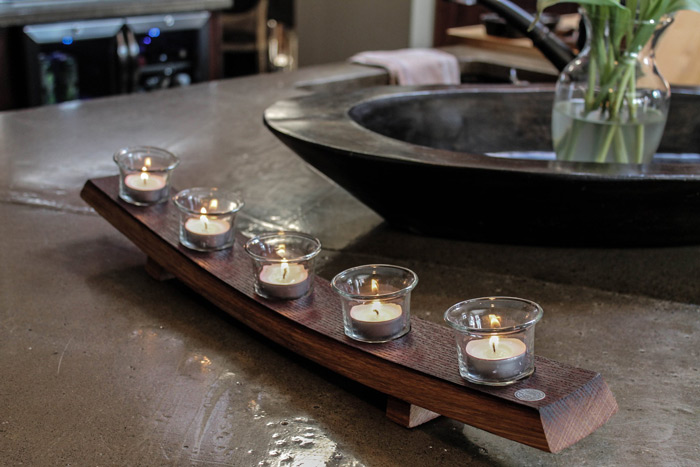 PRODUCT CODE: BDCAN3
This candle holder is handcrafted from a once used red wine barrel. With room for 5 candles, this centrepiece is inviting and homely and has a small enough footprint to share room with other tabletop accessories. This piece is inverted as to show off the red-wine stain left over from the barrel this piece once belonged to.
Candles and Candle Holders included (5)
Great for Gifts
Made from an authentic Red Wine Barrel
Handcrafted in Calgary, Alberta, Canada
Dimensions (approx. varies few inch per piece): L: 24 inches. W: 3 inches.
Our candle holders are a customer favourite. An incredibly unique and individual talking piece.