PRODUCT CODE: FTA1804
Push and pour perfect 1.5 oz shots every time!
Leak proof, spring loaded dispenser
Holds 4 bottles up to 1 litre each (32oz)
Sturdy aluminum frame
Free up shelf space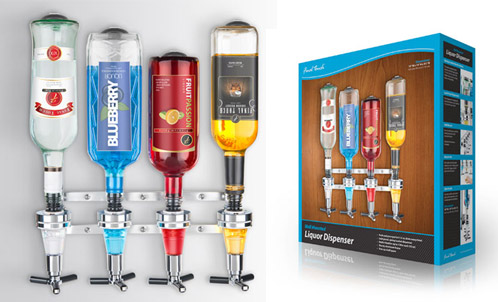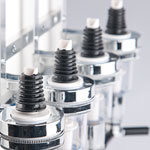 Wall Mount
Free up shelf space with the sturdy aluminum wall mounted frame. Detailed instructions included.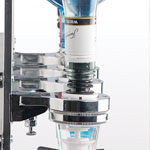 Slim Profile
The slim profile wall mount allows this dispenser to be installed almost anywhere.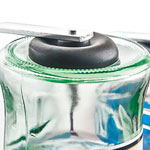 Spring Loaded Bottle Holders
The spring loaded bottle holders will hold any bottle 13" tall (33cm) or less. The rubber tops ensure a snug hold on the bottle.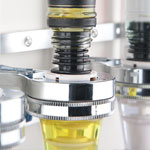 Leak Proof Dispensers
Each dispenser is leak proof and will measure out a perfect 1.5 oz shot every time!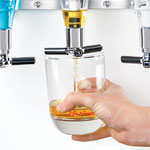 Easy-to-use
Place glass directly under dispenser, then simply push up on the trigger and let gravity do the work!