Dolphin Active 30iSW With Caddy and Bluetooth Compatibility by Maytronics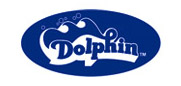 Say hello to our most high-tech robotic pool cleaner yet! The Active 30iSW uses top of the line technology inside and outside of the pool to completely amplify and simplify your pool cleaning experience. This small but mighty cleaner's active brush turns two times as quickly as other robotic cleaners, extending its tough scrubbing power to the floors, walls, and waterline of your pool. The best part of this clever cleaner is its Bluetooth connectivity, using complex technology to make your job simple. The MyDolphin App allows you to sync your Active 30iSW cleaner with your smartphone to set a weekly timer, select a cleaning mode, specify a cleaning cycle time and start delay, and manually navigate your cleaner with 'tilt' mode.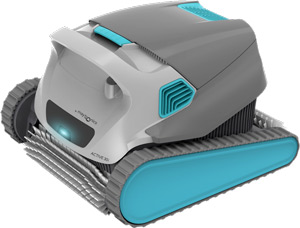 Dolphin Active 30iSW
Recommended for Pools up to 50 feet
Scrubs the pool floor, walls, and the waterline
Perfect for pools up to 20' x 40'
60 Foot power cable
Pro Remote features on your smartphone-compatible MyDolphin App
Bluetooth connection with your smartphone makes it easy to set a weekly timer, clean mode, cycle time, start delay, and manual navigation with 'tilt' mode
1.5, 2, and 3.5-Hour cycle options
2-Level net canister filter
Top opening filtration compartment
Active brush spins 2x faster for increased scrubbing power
Water propelled turning system
LED light system
Compatible with the MyDolphin App
Not all premium models are equipped with the same program!
Check out these enhanced features, as seen through the MyDolphin app.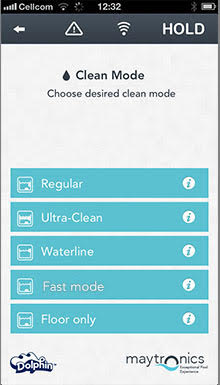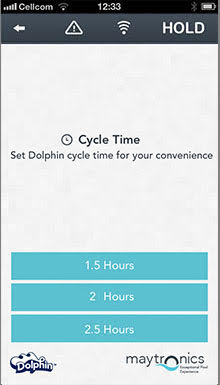 Multi-Layer Filter with Rough Debris Basket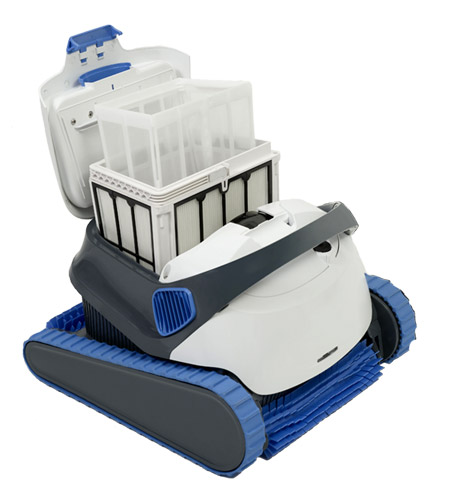 Simultaneously separates and filters rough, fine and ultra-fine dirt, for highly efficient, clog-free filtration. Snaps apart for super easy cleaning. Extra large filter capacity and surface area.